Comments
24/10: Want to try Winzip 11?
Here's your chance to have a try at Winzip 11. I don't know why they keep releasing new versions. I still haven't moved on from Winzip 9 which is more than enough for my needs.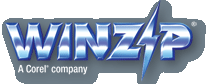 Anyway, for those interested, the list of new features in Winzip 11 can be found
here
. For downloading Winzip 11,
click here
.
Remember that this is a beta release and beta release risks are still there with this software. You can read more about this and the beta license on the download page linked above.
I hope you enjoy it. Share your comments, likes and dislikes about it here. Will you buy it when it is properly released or keep using an older version (or another compression software)? I think I will keep using version 9 for some more time.
Comments made
Add comment