Comments
20/01: Never start a PhD...
Never start a PhD. And here's the reason for it: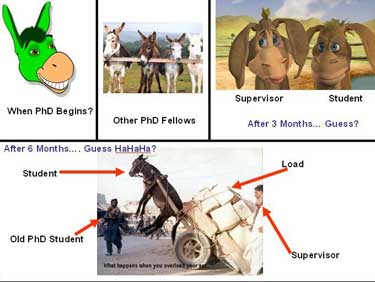 Click on the image to view a larger version of it.
Credit for the picture goes to Fawad Nazir, one of the team leads of K-World.
Comments made
Lolz - interesting :)
21/01 01:39:20
@ Asma:

Yeah, it is interesting. Of course, only those suffering from PhD studies can truly tell the truth...
19/02 02:57:11
Add comment