Archives
I started randomly surfing today on blogspot and by following links from one blog to another, found some good articles on "betaing". Starting from Abraxan's blog (
http://abraxan.blogspot.com
), I found Sherry Dyke's blog (
http://sherridykes.blogspot.com/
) through Technorati and read
this article
about her exposure to the term 'beta'. Another one of her posts pointed to Glenda's blog (
http://glendalarke.blogspot.com/
) which I found quite interesting to read. Click
here
to read the article on Glenda's blog.
She basically discusses the how, what, why and when of a beta in her novel writing advice. Being a beta reader myself, I admittedly, started reading it with a bit of amusement but that turned to respect as I continued reading it. I say 'respect' because the article answered each of the above questions about a beta in a very good way.
I would suggest every aspiring author to head over to Glenda's blog to read the article.
Last week, my computer's graphic card (MSI 6600GT TD128E) hiccuped and its fan died. I had bought it from Regent Computers based in Saddar, Rawalpindi at the start of December, 2005. Since it was still under warranty, I took it to the shop and told them the issue the card was having. They accepted the warranty claim and first tried to have the fan repaired from a nearby shop. When I asked them for an alternate graphics card till the time mine was repaired, they told me to come the next day to see if the issue with my card was resolved.
Read More!
This has got to be one of the weirdest things I have read online. Reuters recently reported this:
"Fateh Mohammad, a prison inmate in Pakistan, says he woke up last weekend with a glass lightbulb in his anus."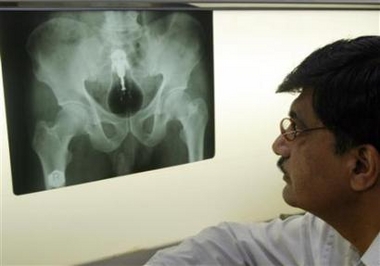 You can read the complete article
here
.
Suffice it to say I was a bit shocked and quite amused to see how far some people would go to garner some attention. Then again, there are such individuals in every society. I guess the best thing would be to ignore such individuals and hope that they act in a more restrained and constructive manner the next time they want some attention.