Archives
14th August is finally here! Let's come and celebrate this day together with the vision to do everything to bring to reality the vision of Muhammad Ali Jinnah with regards to Pakistan to make it a nation standing for equality and prosperity. May Allah (SAW) help us with this vision.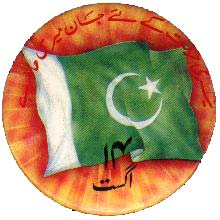 A
very Happy Independence Day
to the whole nation!