Archives
This post is a continuation of my previous posts regarding my trip to UK. Previous posts regarding this trip are:
Tea with the Queen
Day 1: Arrival at the University of Leeds
Days 2, 3 & 4 - University of Leeds
After a five hour journey, which we spent dozing in our seats and listening to music, we reached Cardiff University.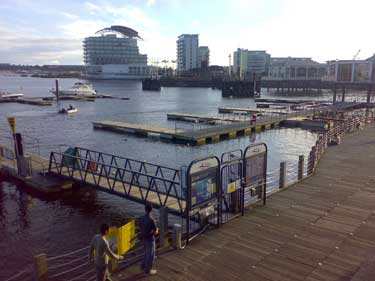 Cardiff Bay
The first impression I got of Cardiff was a very pleasant one. It was sunny with sea gulls flying around the area cawing. The air smelled fresh and clean; typical of areas near any sea. We took our bag(s) off the hired bus and walked with them to the reception where we were given keys for our rooms. For the duration of the journey, we were given rooms in the Senghennydd Hall. We deposited our bags in our rooms and decided to explore the area after freshening up since our schedule was clear for the day.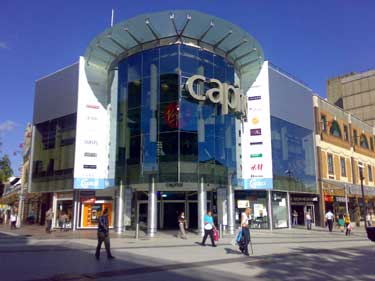 Queen Street
Maps were provided to us and we made a trip to Queen Street in the City Centre near the university. It was a seven to ten minute walk away from our residence. The street was full of people enjoying the day and going around shopping. Shops lined both sides of the street and as had been the case at the City Centre at Leeds, the senior students accompanying me made a beeline towards Next and other stores around it. I was quickly bored with their activities and visited other shops in and around the area. We also saw the Cardiff Castle from outside since visiting times were over. We took a bus to Red Dragon City and I was surprised to see that Harry Potter and Order of the Phoenix film was being shown that day. I guess I totally forgot about my interest in the Harry Potter related stuff due to the trip! I got the schedule for Odeon but wasn't able to see the movie there since it was getting late. We further went to the bay and saw plenty of interesting buildings in the way. It was a fun day and my feet were sore by the time we made it back to Senghennydd Hall. We went out for dinner and being tired, I went to sleep in anticipation of the next day when we were supposed to start the official schedule. The nearby Church bells tolled at various intervals throughout the night which was rather pleasant. Compared to the bells I heard in other Churches later on, the bells I heard near Senghennydd Hall were positively heavenly!
Read More!