Comments
14/08: Happy Independence Day!
14th August is finally here! Let's come and celebrate this day together with the vision to do everything to bring to reality the vision of Muhammad Ali Jinnah with regards to Pakistan to make it a nation standing for equality and prosperity. May Allah (SAW) help us with this vision.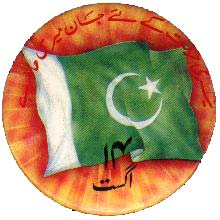 A
very Happy Independence Day
to the whole nation!
Comments made
Happy Independence Day!
03/11 10:21:57
It was a real contentment finding your site the other day. I came here just now hoping to discover something new. And I was not let down. Your ideas in new tactics on this thing were useful and an excellent help to my friends. Thank you for making time to write out these things and for sharing your articles.
26/11 15:56:17
Add comment